if you don't know about
hazon
, then you should! hazon is a jewish organization that works to create a healthier and more sustainable jewish community and world for all.
one of the coolest things about hazon, is their annual
hazon food conference.
this conference set in beautiful monterey bay exists to combine contemporary food conversations with ancient Jewish traditions. the hazon food conferenceis at the forefront of a national movement with a focus on jewish food culture, cutting edge food law and policy, food justice, kosher meat issues, health and nutrition, cooking and gardening and Israeli food and agriculture.
the conference occurs in late december over the time of channukah. it's a great way to network, learn new information, meet new friends and relax and play by the ocean!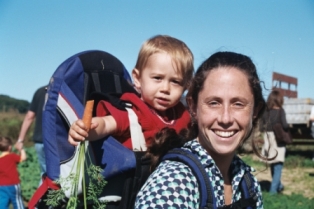 in addition to teaching a women's yoga and meditation class, i will be leading a workshop at this conference regarding nutrition and holistic health during the childbearing year. read below for more information! and i hope to see you there. . .
C
affeine, omega-3's, raw cheese... the list of what a woman should and shouldn't eat during pregnancy and childbearing years can be confusing and overwhelming. Learn about nutrition and holistic health specifically to meet the special needs of a pregnant woman as she progresses through the stages of this journey, the needs of a birthing woman and the needs of a postpartum mom, from right after birth and into a year of nourishing body and baby. Take home materials include recipe ideas, foods for nourishment, herbs, natural homeopathic remedies and simple meditations to soothe and relax. All are welcome.